This page will be an ongoing collaboration of the Fourpines puppies we've bred and raised. As we stated on our litters page, we implement Jane Killion's Puppy Culture in the raising of our puppies.  We love everything about Jane's way of thinking and the educated, reasoning behind why she teaches the way she does. This page is dedicated to the first  "graduation" of our litters. When we move them from the "nursery" which is our master bedroom, at around 3-4 weeks of age, to the family room where they really begin learning to become an important, well mannered,  member of the family. It will also include some of the socialization we do with our puppies along with links to some amazing articles written by pioneers in the dog world. From the first hurdles to manding to entering a crowded place and the dog never takes his eyes off of you. Your dog is an eager to please, learning, sponge. There is nothing we will not do to insure Fourpines Cavaliers the best life possible. We believe this absolutely must start with the breeder. Then of course the new puppy parents. If you have not heard of Puppy Culture please take the time to research it. We would love nothing more than all our puppies to go to PC homes. https://www.puppyculture.com/ AND we also use the Sound Proof Puppy Training App. https://itunes.apple.com/us/app/sound-proof-puppy-training/id700513321?mt=8
Starting at a very young age, our puppies listen to many many sounds such as babies crying, sirens, lawn mowers, fireworks, thunder strorms, and so many more. This of course is in addition to all of the noises in our home on a daily basis.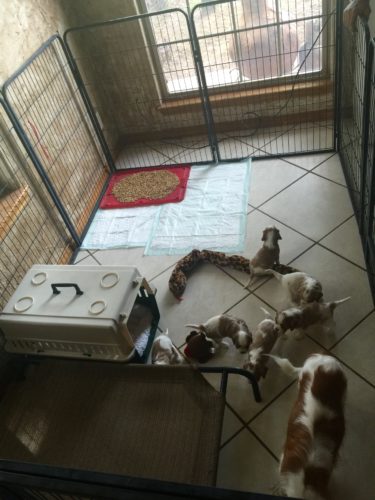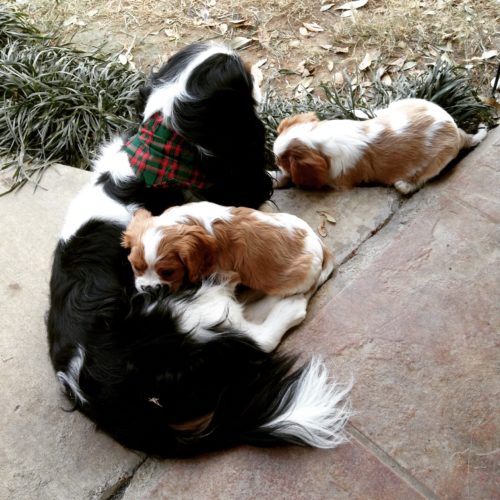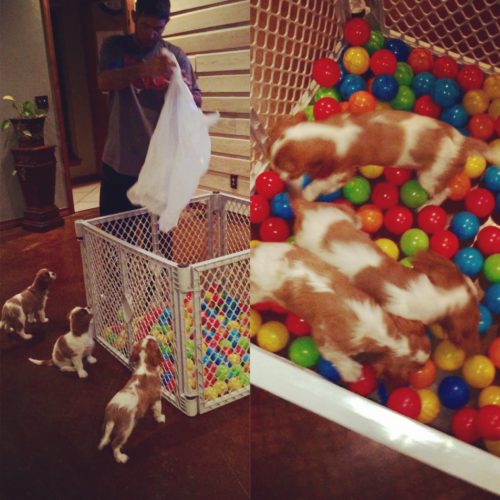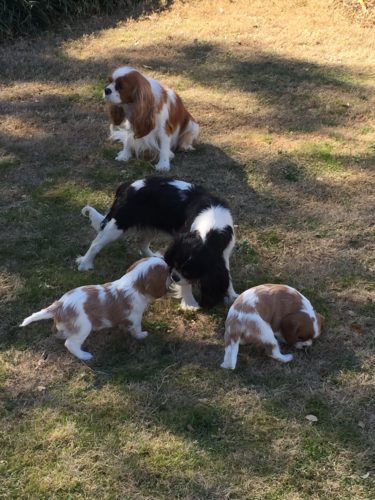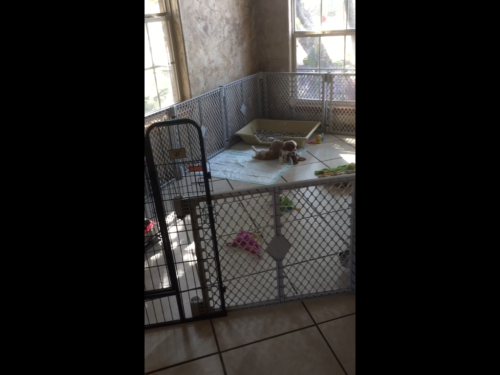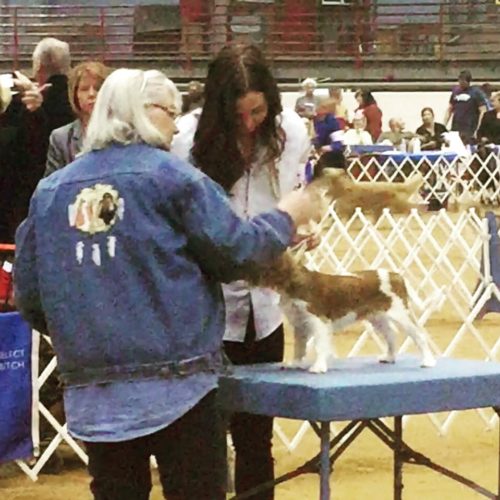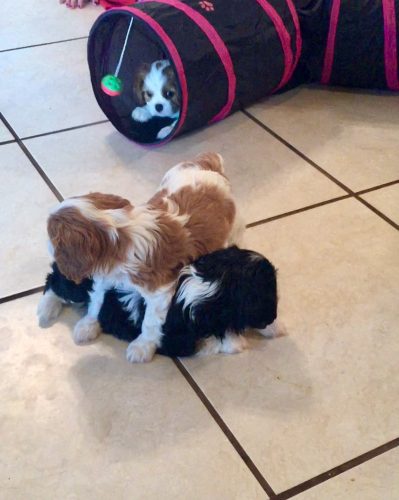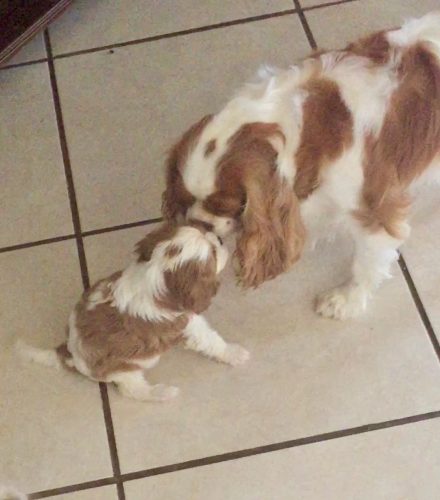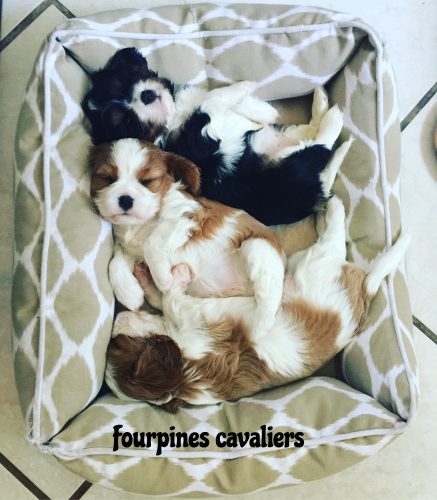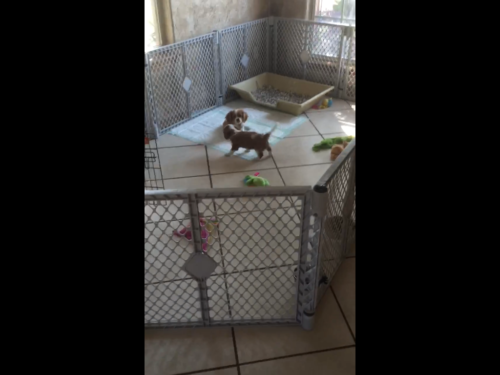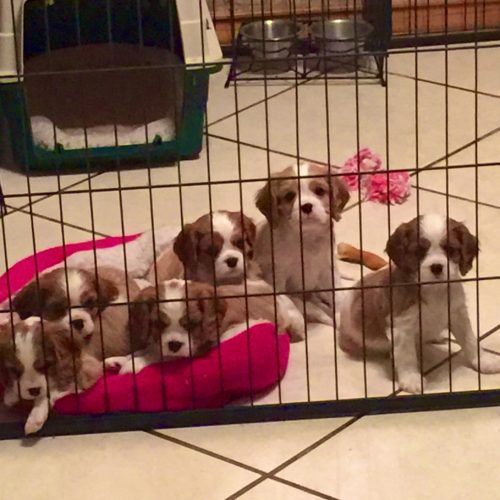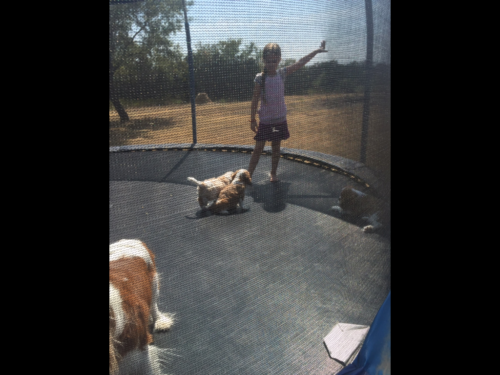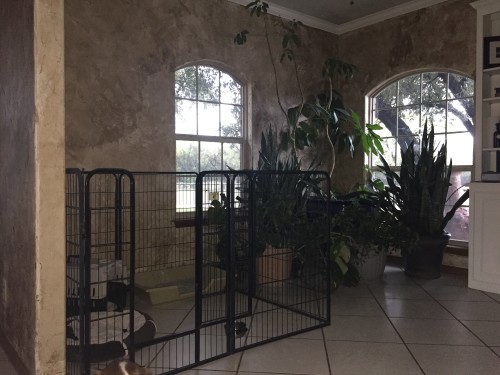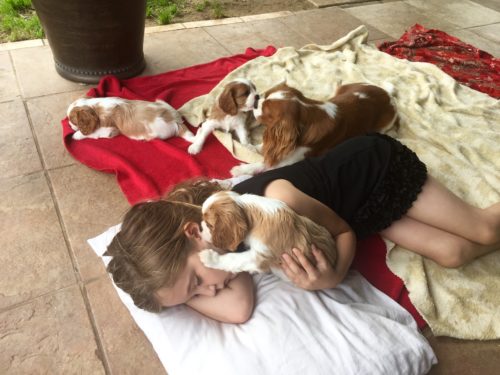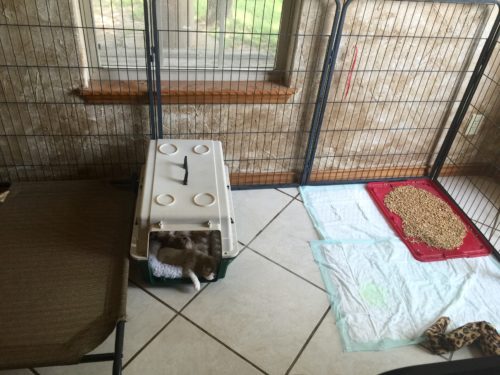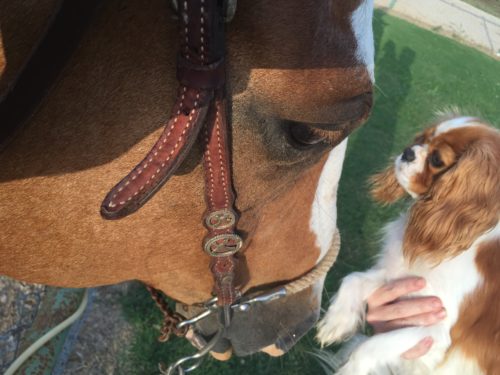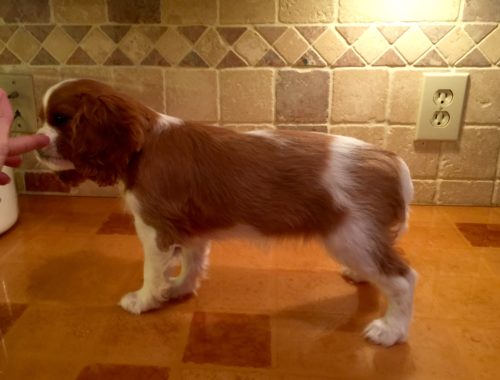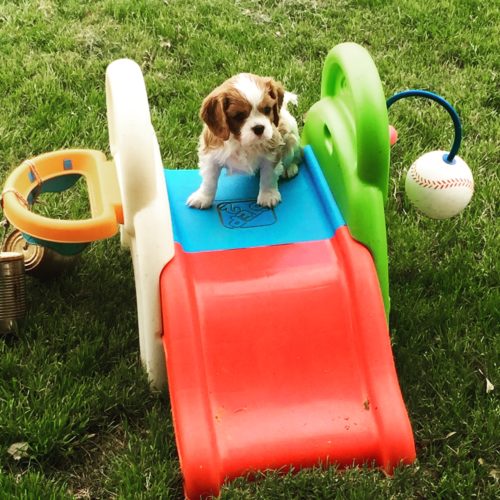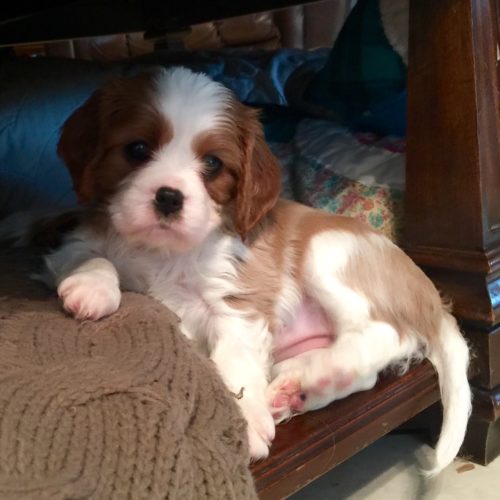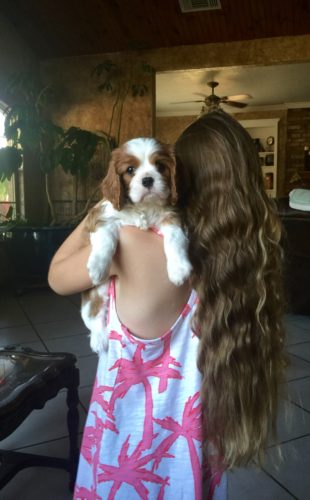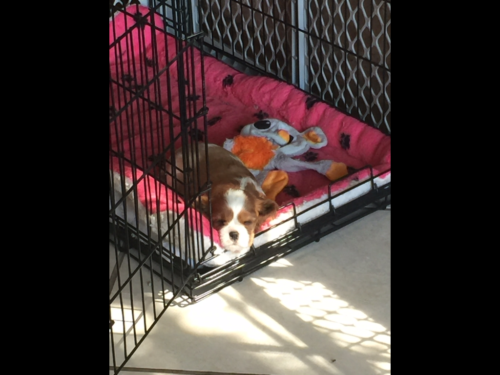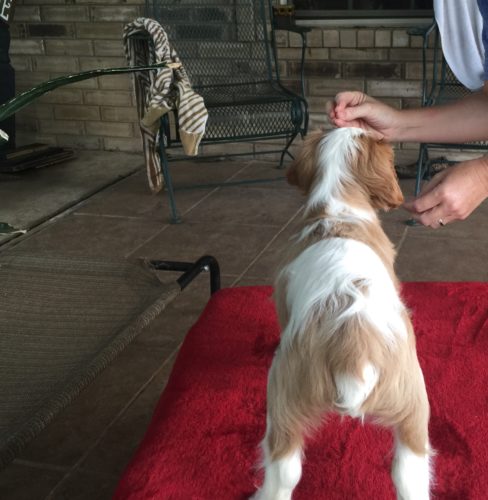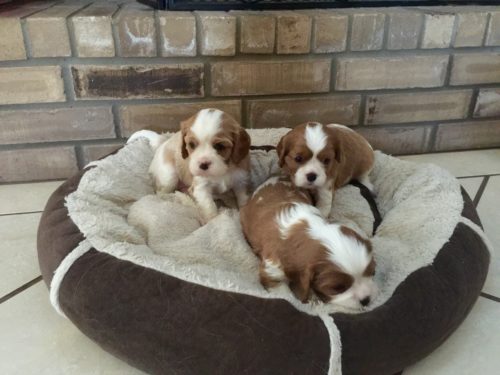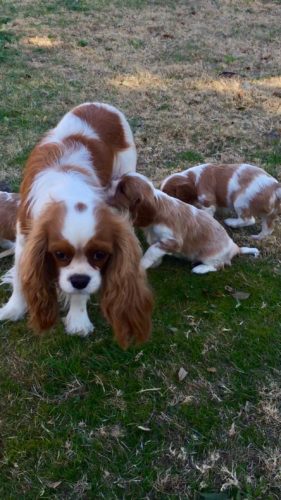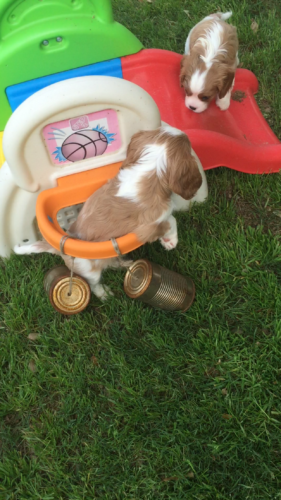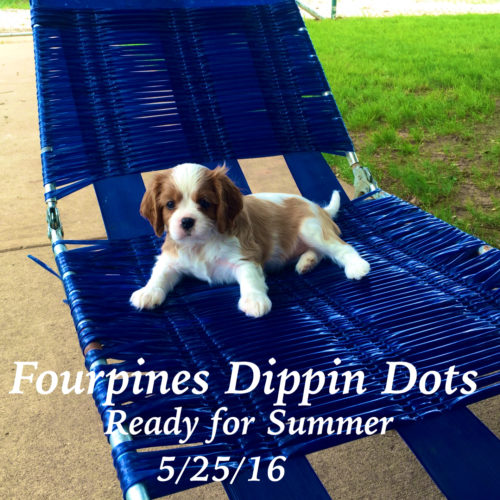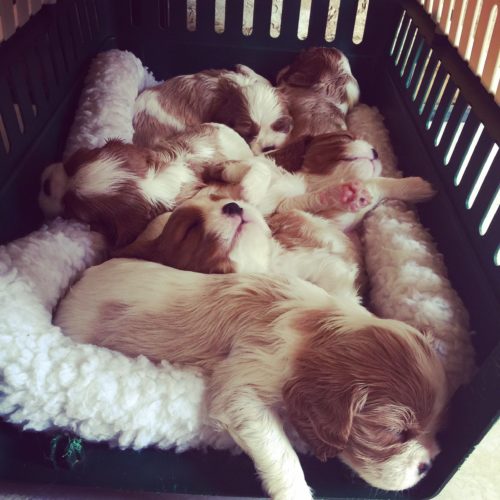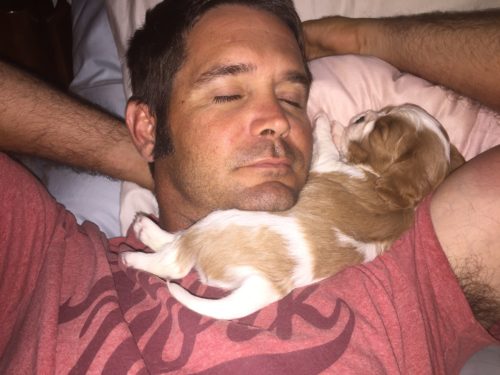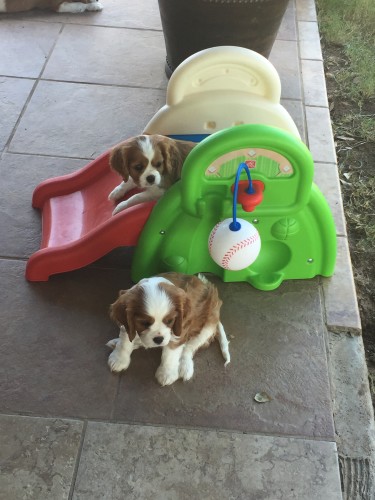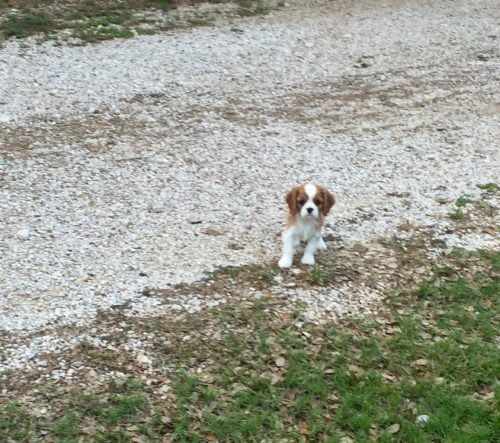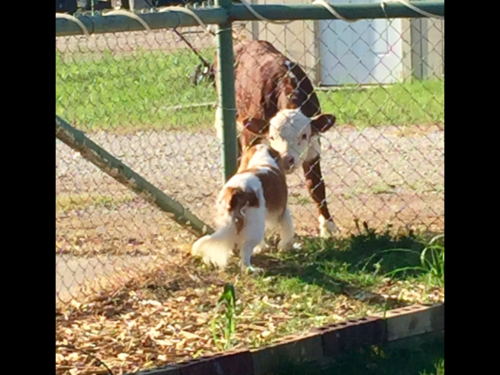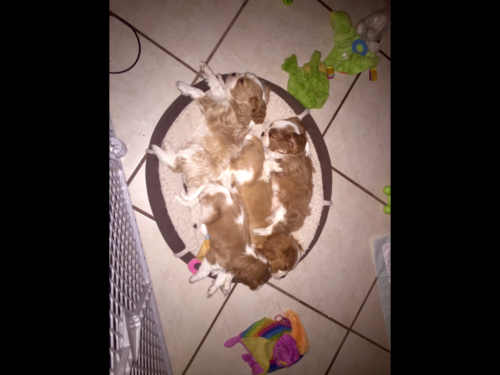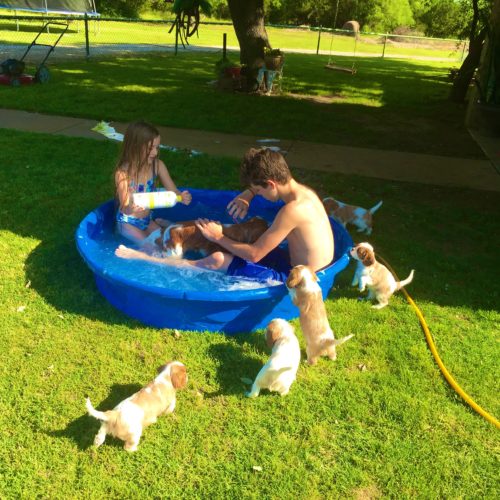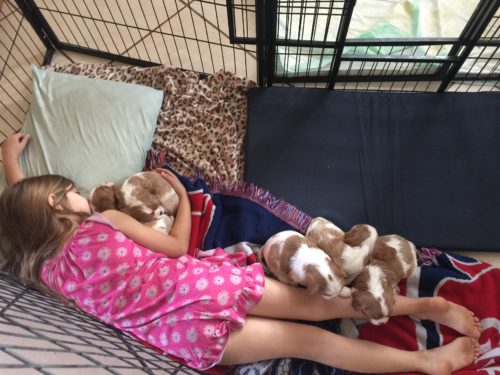 We hope through photos we can tell the tale of a day in the life a our Fourpines Cavalier puppies.
When they are moved to the family room and begin weaning from their dam, the are also introduced to a crate (door removed) a potty area (we use 100% pine pellets in their litter box) many novel objects changed daily, food other than moms milk and all the sights and sounds of a families daily life with other dogs/animals and children. Once we feel they are ready, it is safe and weather permitting, we begin taking them outside. We have a small fenced in area for them to begin exploring and pottying in grass outdoors. *The ultimate goal of course is for all dogs to be 100% accident proof in the house. I can not guarantee your puppy will come to you at 10 weeks old fully potty trained, but what I can say is we spend lots of time going in and out and rewarding their efforts starting at a very young age.
They also will begin "Manding" It is simply teaching a puppy a way to ask for things from people. A way that is preferred over jumping up on you and barking and crying out. What we are wanting them to do is sit quietly when a human person approaches the pen. Sit to be pet, sit to be fed, sit to get out, etc. This is one of the first things Jane Killion teaches people to teach their puppies in her puppy culture videos. It is very important for everyone in your household to understand and be on board with these basic initial steps. They catch on so quickly and are very happy to get what they want, once they "asked" for it. The best part is….. You never have to say a word. You simply wait until they sit (which is asking for what they want)
We (ADULTS ONLY) always take our litters on car rides and occasionally take them (individually) on our Polaris/ATV.
They see our local vet for a quick well-ness visit usually around 6 weeks. Oh how they love our Cavalier puppies!! Then we take them for a more extensive visit with our DVM and to start vaccinations at 9 weeks. We follow Dr Jean Dodds vaccination protocol and recommend but do not require you to continue this advise. ALWAYS follow the advise of your DVM. There are different risks and diseases in different areas of the country and it is very important to listen to your own vets recommendations and do your research about your new puppies health, well being and vaccinations. 
http://breedingbetterdogs.com/article/early-puppy-training
http://www.drjensdogblog.com/socializing-your-puppy-why-later-is-too-late/?subscribe=success#blog_subscription-2