**Pupdate = Fourpines Cavaliers will be taking a much needed break. Maybe for a couple years maybe forever. Please no more inquiries about puppies.
To those that have a 4P pup, we are going NO WHERE! We told you at pick up, when we met each and every single one of you in person, that we are now family for life and we meant it! We will always be here for you, your family and your sweet fur baby. You all have our personal address, phone numbers and of course our private social media groups. 
To those that did not have the opportunity to get one of the best pups in the whole world from us. I am truly sorry. There are soooooooo many of you and from the bottom of my heart I am so sorry! You guys are amazing. I have been getting to know lots of you for a while now, as thats how we do things here, and I just love you all. You are completely deserving of a CKCS and if I can help in the process going forward, I am more than happy to. 
Welcome to Fourpines Cavaliers where we raise healthy, happy, beautiful, AKC Champion & Grand Champion sired puppies for companions, therapy & the show ring. We adhere to natural nutrition and rearing philosophies and our hope is for our puppies to go to forever homes where these practices are continued. All of our adult cavalier's hearts, eyes & patellar are OFA screened annually. Each Fourpines Cavalier comes from sound, extremely healthy lineage.
Of course all of our Cavaliers live in our home and are a part of our family, treated with the utmost love and care. We enjoy everything from conformation shows to long walks in the park with them. Our dogs travel with us, swim with us, play fetch, do tricks and of course are champion loungers. Our oldest daughter Braylea has one of our Cavalier King Charles Spaniel puppies from our August 2015 litter at college with her at Texas Tech University. A few others are also helping their people finish up at college. So, you see, we have very smart, educated, and oh, so healthy babies! Thank you for stopping for a visit. Please don't rush off, as there is a wealth of information here for you all.
**Braylea and Sophia graduated from Texas Tech University 5/22/20
There are so many incredible breeders to whom we owe an enormous debt of gratitude. I can not begin to name them all. To all the breeders that are behind our Cavalier King Charles Spaniels, THANK YOU!! Truly, Thank You All.
We Hope You Enjoy Fourpines Cavaliers
We breed on a very small scale. Our goal is not, has never been, and will never be to mass produce dogs for profit. We are crazy passionate about this breed. Our long term goal is to preserve the original foundation, size, color, temperament & structure while working to improve the health of Cavalier King Charles Spaniels. Our desire is to continue blessing families with a CKCS for therapy work & family pets.
We take our breeding and rearing program very seriously. We will NEVER over breed our dogs to meet the demand for our puppies. If you are in a hurry to add a puppy to your family, we are probably not the breeder for you. The wait time for a Fourpines Cavalier puppy is currently 12-18 months
Here is a quick link to reorder your Nuvet Vitamins for your babies. Remember Nuvet is not available in stores or online with out a "code" If you get stuck or are required to put in a customer code at check-out it is 36615. Nuvet is recommended for all dogs of all breeds and all ages. If you have a dog that is prone to tear staining like some CKCS such as Shih-tzu, maltese, cocker spaniel, pug, etc. I am certain they would benefit from Nuvet vitamins.
And here is your quick link for our most favorite monthly subscription in the world! THE BARK BOX! hehehe Our dogs literally love it so much. And I love that it comes with toys, treats, chews and usually a surprise. If you're anything like us and but a lot of toys and things you know how expensive it can be. We have shared ALL of our recommended supplies on this page.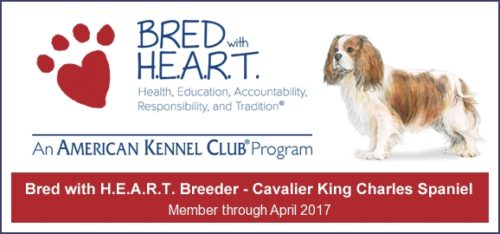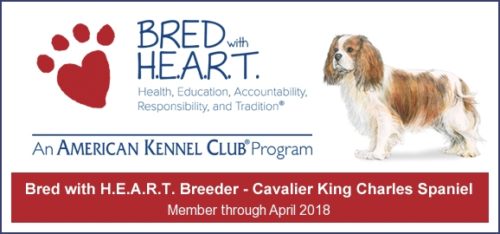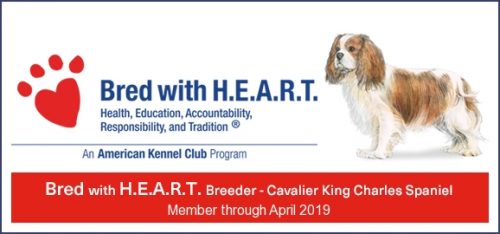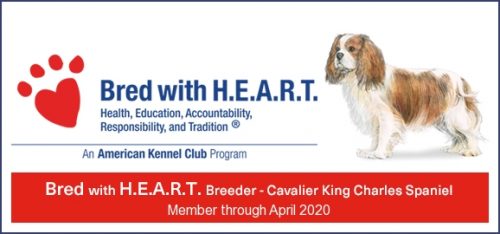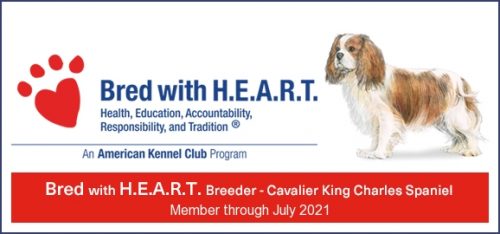 We proudly raise our puppies following all the Puppy Culture protocols