---
So our sweet, precious Pip girl has been retired from our breeding & therapy program. We felt it was in the best interest of everyone, ESPECIALLY Pippa, to be placed with Miss Cynthia. Miss Cindy is a retired 1st grade teacher who desires to continue helping children. Together Pip and Cindy will be an amazing ADT Therapy team volunteering at schools and hospitals and anywhere else they would like.
*Bonus : Miss Cindy's sister, Miss Jennifer, adopted a female puppy out of Pippa's last litter. It truly is such a beautiful thing and so meant to be. I will forever love and support you all!!!
AKC ATD FOURPINES SECOND CHANCES CGC
Sire: CH Maelynn American Patriot
Dam: Laurelcrown Angel in my Pocket
Whelped: July 16,2015 Eye cert & hips info
                                              https://www.ofa.org/advanced-search?f=sr&appnum=1825412
 Call name PIPPA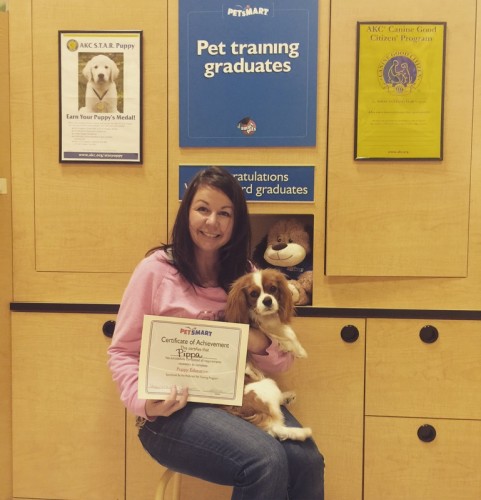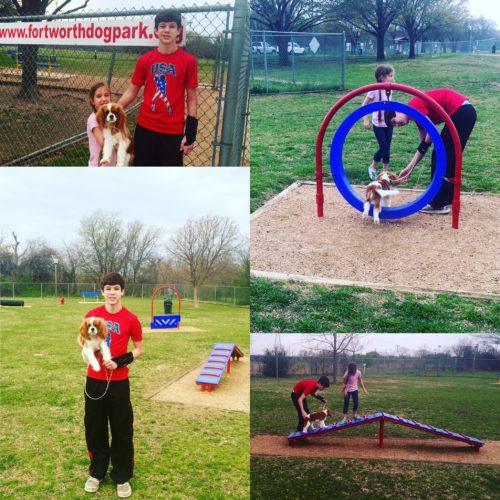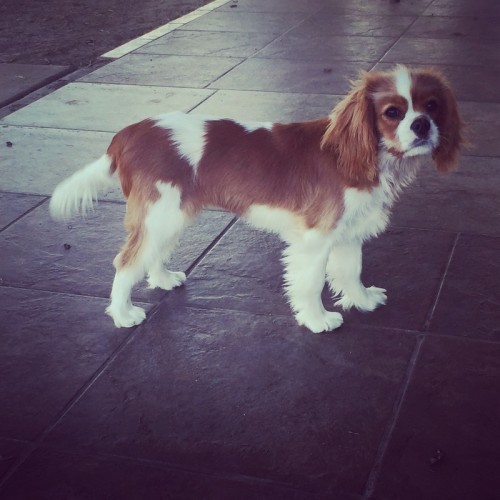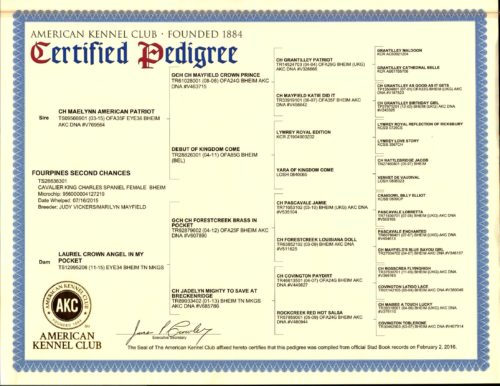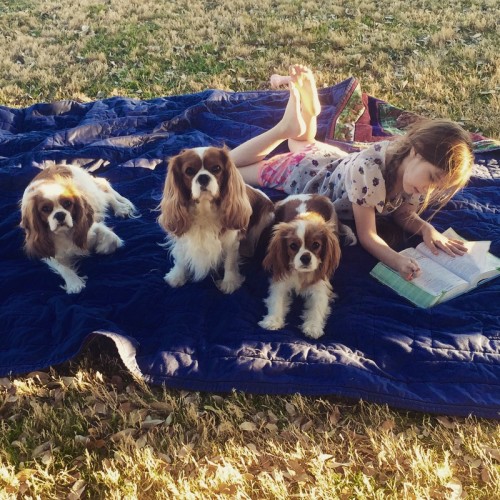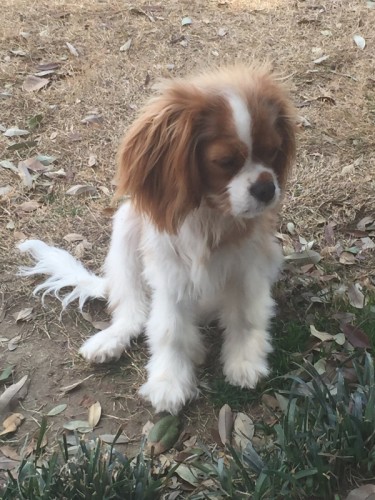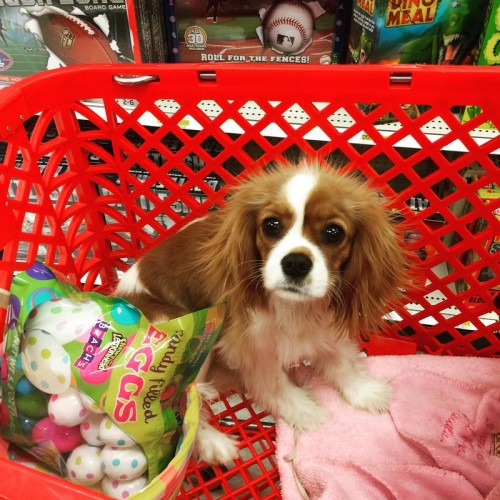 Achievements: Our sweet Pippa. She comes from a long line of amazing cavaliers. There's something different about Pip. She really has heightened senses. She seems to be able to smell and feel, pain and discomfort in people. We have decided Pippa will make an amazing therapy dog. We just have a few more obstacles to conquer to get her CGC and therapy titles. We are so very excited to see what the future holds for this precious girl.
Pedigree of "Fourpines Second Chances"

Parents
GrandParents
GreatGrandParents
CH Maelynn American Patriot
 GCH Mayfield Crown Prince
 CH Grantilley Patriot
 CH Mayfield Katie Did It
 Debut of Kingdom Come
 Lymrey Royal Edition
 Yara of Kingdom Come
CH Laurelcrown Angel in my Pocket
 GCH Forestcreek Brass in Pocket
 CH Pascavle Jamie
 CH Forrestcreek Louisiana Doll
 CH Jadelyn Mighty to Save at Breckenridge
 CH Covington Paydirt
 Rockcreek Red Hot Salsa